AKW, a leading provider of inclusive living solutions, has launched a new highly accessible kitchen cupboard, the ActivMotion Glide Wall Unit.
Created to bring the cupboard's contents within easy reach, this remote-controlled unit has been designed especially with wheelchair users or those with limited reach in mind.
The ActivMotion Glide Wall Unit is an update to AKW's original ActivMotion Unit, as this new cupboard features an 'out and down' movement when it descends, ensuring that the worktop space below is still accessible and useable. The unit's actuator also enables the quiet and smooth drop-down and forwards motion of the cupboard, at the touch of either a button or remote control, depending on user preference.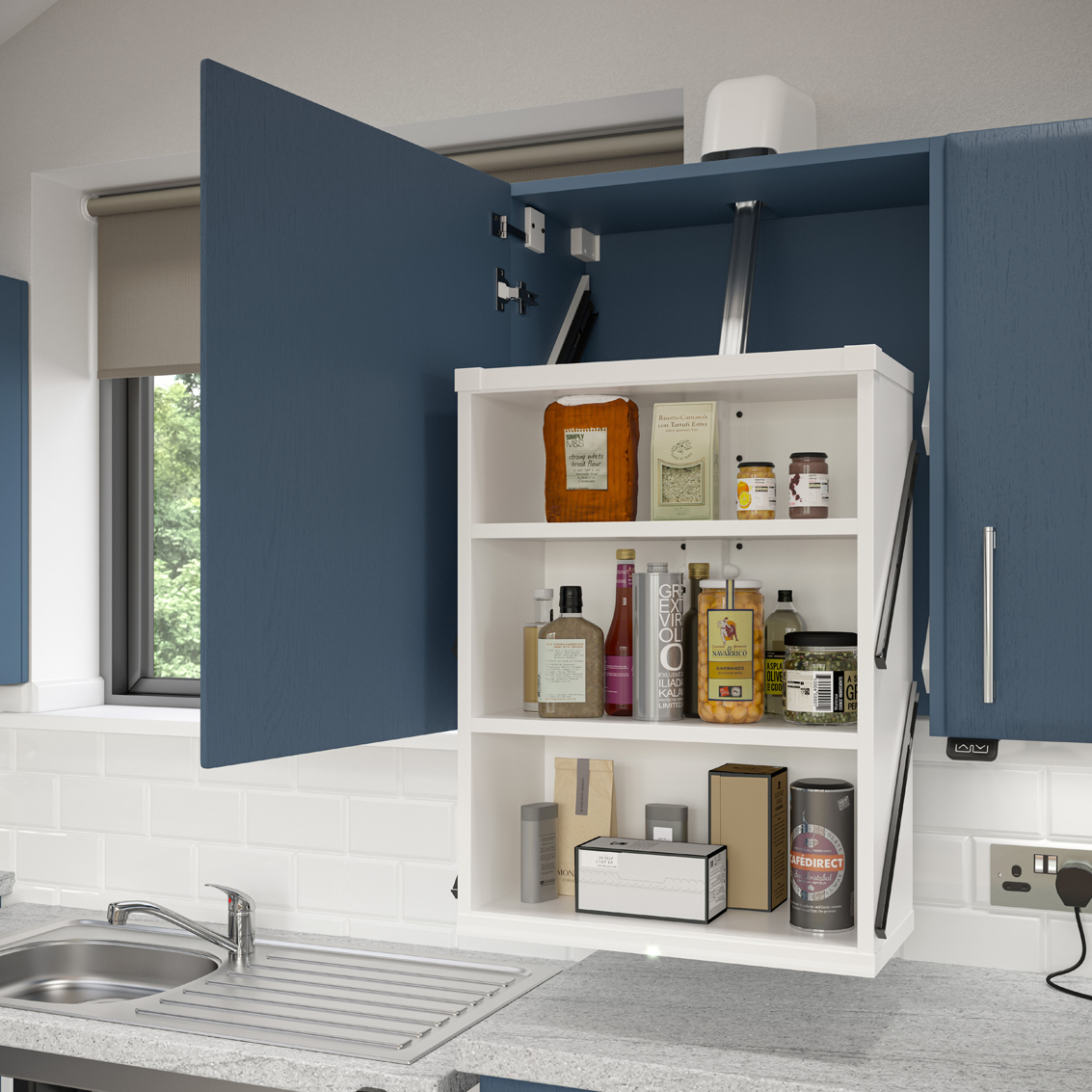 Supplied as a complete cupboard for ease of installation onsite, the wall unit features collision detection, to prevent hands getting trapped or damage to any objects on the worktop. The cupboard is available in 500mm and 600mm widths and has three shelves, with a middle shelf that is height adjustable or removable as needed. Shelf rail guards are also fitted as standard. The unit also comes with a lifetime guarantee on the carcass and two-year guarantee on moving parts.
Stuart Reynolds, UK Marketing & Product Management Director at AKW, commented: "We are very pleased to add this easy to use and highly accessible kitchen cupboard to our award-winning inclusive kitchens. The ActivMotion Glide Wall Unit's discreet design, quiet and unobtrusive operation and comprehensive safety features make it a positive addition to any inclusive kitchen."
To find out more download https://www.akw-ltd.co.uk/document/kitchen-catalogue-2023/