Housing association VIVID has been granted planning permission for the major regeneration of central Winklebury. This transformative project will deliver 203 highly sustainable new homes, along with 4.5 acres of public open green space, a new pre-school, a community centre, a medical centre and pharmacy, public play area and a new retail hub with parking.
Councillors voted to give the plans the go-ahead at Basingstoke and Deane Borough Council's Planning Committee. The original application was submitted in July 2022, with VIVID submitting an amendment to this application in January 2023 after receiving stakeholder feedback.
VIVID worked closely with local residents and the wider community, as well as Basingstoke and Deane Borough Council, Hampshire County Council and the NHS to create an exciting regeneration plan, over a series of consultations and a number of years, to ensure the plans were shaped by the people who would be impacted most.
Flats, houses and bungalows will be provided in a mix of tenures. High quality and modern, the homes will replace ageing accommodation on the site and will include modular building which is better for the environment.

The proposals will open up 4.5 hectares of previously inaccessible green space to create a new public park for everyone to enjoy. A fort-themed, sustainable play area will be located here, and new signposting and landmarking will celebrate and recognise the heritage of Fort Hill. The extensive landscaping will provide wildlife habitat with a range of native British shrubs, trees and grassland, increasing biodiversity.

A secure new pre-school building will replace the current temporary facilities and a new community centre will be a flexible base for a range of activities.

The Winklebury hub will be replaced with a new centre with street frontage, and retail units will provide opportunity for local business owners and bring convenience for local shoppers.

The new medical centre will be a multi-purpose building with doctors, nurses, mental health provision and social prescribers. The centre is sized to meet community need and is supported by health providers.

374 parking spaces across the site will include disabled parking bays and electric vehicle charging.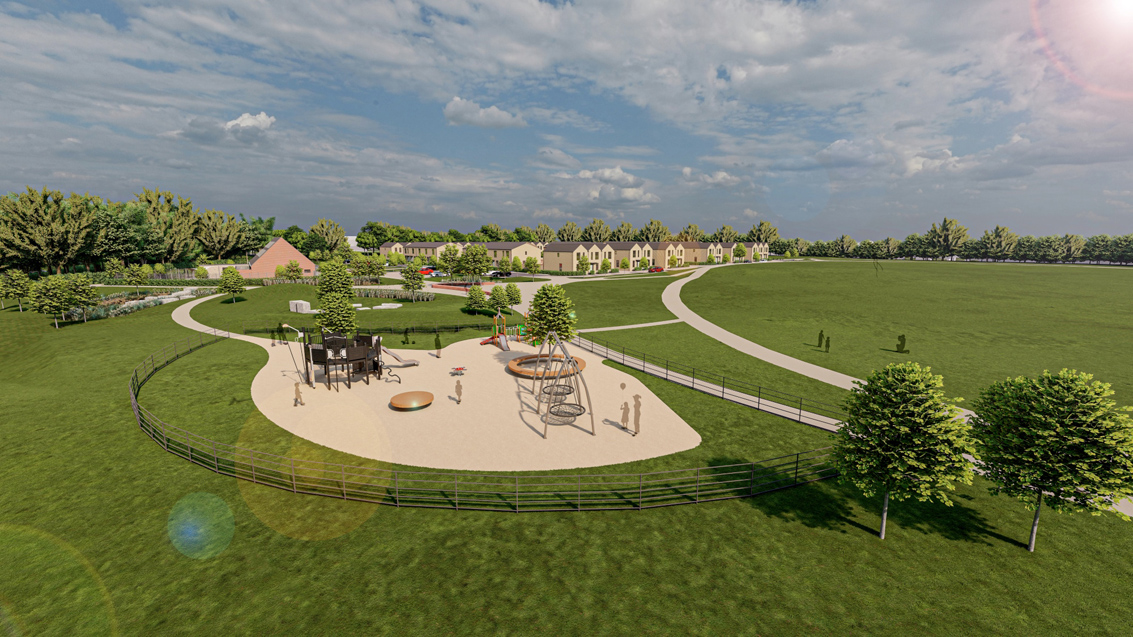 Sustainability will be at the forefront, with waste reduction in place during construction, a 'fabric first' approach to ensure energy efficiency in every home, air source heat pumps which are four times more efficient than traditional gas boiler systems – and the use of PV solar panels.
Tristan Samuels, Group Development and New Business Director at VIVID commented: "We have worked closely with the Winklebury community and other stakeholders to create a regeneration plan that will truly benefit everyone. As well as providing modern, future-proofed new homes for existing residents and new ones, we'll deliver nature-friendly green spaces, community facilities, shops and a medical centre to meet local need. This is a unique and exciting opportunity to improve and enhance Winklebury for generations to come and we look forward to getting started."
For more information and ongoing updates about the regeneration of Winklebury, visit www.vividhomes.co.uk/about-us/more-homes/developments/winklebury.