All paints are the same, right? Not quite, says KEIM. There are many types of paint available, but the majority that are used or specified in the UK are petrochemical based, and as such are not fire resistant.
Whilst many manufacturers may use minerals within their paint, they don't all possess the same level of durability, performance, fire resistance and breathability.
Vanessa Fox, Commercial Manager at KEIM UK helps to explain: "Our methodology of using organic minerals to create paint dates back to 1878. We have noticed a considerable influx of eco-friendly paints during the last few years in particular, but KEIM sustainable, breathable paints have been around for centuries. We work with clients, architects, and specifiers to help explain the key differences when selecting paints for projects. Increasingly designers, builders and housing associations are looking for sustainable products that meet the rigorous A2-s1,d0 for fire resistance."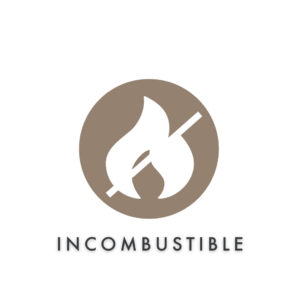 KEIM – leading the way naturally
KEIM hand craft an extensive range of mineral-based products from their Telford base in Shropshire, all of which are kind to use, and kind to the environment. Vanessa continued: "We are known for our exterior paints, but in fact we have a wide range of interior, one coat paint, lime renders, and washes that mimic the look of concrete that are classified to A2-s1,d0. Why is this so important? Well, UK Building Regulations require that residential buildings measuring above 18 metres tall require materials that resist the spread of fire over walls."
KEIM interior and exterior paint systems have been tested against the standard EN13501-1, and meet the category A2-s1,d0. A2 relates to how much (if any) a material contributes to the spread of flame, with A2 classified as non-combustible materials. s1 relates to total during the first 10 minutes of exposure. These determine a 'smoke' index, with s1 classified as little or no smoke. d0 relates to 'flaming droplets and particles' during the first 10 minutes of exposure, with d0 classified as none (no flaming droplets and particles).
Coating 15 million square metres
KEIM paint and render systems are used globally on buildings that range from historic to high-rise and have covered over 15 million square meters of surface area alone in the UK. They offer a completely personal bespoke service, that includes free of charge site surveys, product specifications, samples, and colour advice.
Eco- friendly from cradle to grave
Vanessa concluded: "Once applied, our paint can last 100 years or more, with just a wash down to clean using water. We also manufacture systems (Soldalit-ME & Ecosil-ME) which remove harmful air pollutants from the atmosphere. All of our products are exceptionally durable and cost-effective when considering the whole life cycle. At the end of use, simply leave any surplus mineral paint to dry and dispose of it in your normal waste rather than adding negatively to landfill. If in doubt, check the label and ask for a copy of the test certificate from your supplier for that peace of mind. I'd guess you'd say that KEIM is eco-friendly from cradle to grave."
For more information visit the KEIM Mineral Paints website: www.keimpaints.co.uk or the web shop at https://www.keimpaintshop.co.uk/
Header image: Spencer & Norton House, Bristol (Keim Soldalit)