Six years after a Derby social housing development saw the installation of Vaillant's aroTHERM air source heat pumps in 54 flats, the predicted benefits are continuing to be realised. From ongoing energy cost savings and tenant satisfaction to a collaborative partnership between Vaillant and Derby Homes, the retrofit scheme has been positively received by all stakeholders, as LABM finds out.
In 2017, social housing provider, Derby Homes embarked on a major heating system retrofit project alongside long-standing partner Vaillant at its Rivermead House site, compromised of 54 one- and two-bedroom flats.
Residents had found the legacy electric storage heating system hard to control and expensive to run. So, Derby Homes, with support and guidance from Vaillant, decided to embrace the benefits afforded by low carbon heating technology to provide a more reliable and cost-efficient heating solution, which would also be easy to install and maintain.
Located off the gas grid, Vaillant's aroTHERM 5kW air source heat pump was the ideal solution and was installed on the balcony of each of the flats. Six years on since the completion of the installation programme, it is safe to say that all tenants remain very happy with the results of the air source heat pumps, and the decision taken by Derby Homes.
A partnership that goes the distance
From a partnership perspective, Vaillant and Derby Homes worked together to ensure the seamless transition from the old problematic electric storage heating solution to an innovative, high performing and affordable heat pump specification.
Shaun Bennett, Director of Property for Derby Homes, is effusive about the project's success and the positive impact it has had on the Rivermead House community. Shaun says: "Working with Vaillant gave us the initial confidence to understand and fully embrace the new technology, including the fact that the aroTHERM solution could be installed on the balconies of each flat. Six years on we have a proven record for a reliable heating solution that is straightforward to use for the tenants and easy to maintain for our team of installers. Best of all the initial heating cost savings enjoyed by the residents — which saw heating bills slashed by hundreds of pounds a year — have been maintained."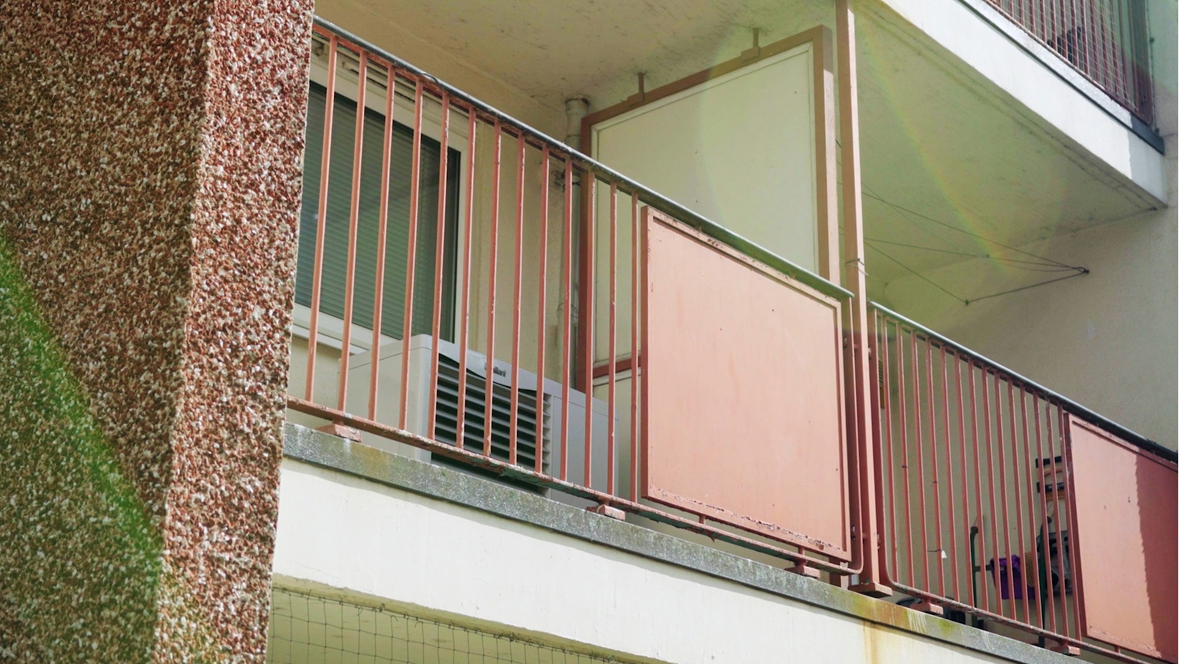 At a time when high energy costs are making headlines, Derby Homes residents are reaping the benefits of significantly lower bills than they would have seen from their old heating system, something that is delighting tenants such as Elaine O'Byrne.
Elaine says: "The heat pump system we have is just fabulous. Whereas with the storage heaters, we had no real control over the heat, the heat pump is just the opposite. I, like others here, knew very little about heat pumps and had some reservations, but now having had it for the past six years I can't recommend it enough.
"We have hot water readily available, and I can easily control the radiators to get the level of heat I want. Best of all, my energy bills are now much lower when compared to the previous level which given the cost-of-living crisis is very welcome."
Support that goes the extra mile
From Vaillant's viewpoint, the retrofit project at Rivermead House is a fantastic example of the positive contribution low carbon technologies, such as heat pumps can make. Mark Burton, Regional Business Manager, who worked alongside Derby Homes to deliver the retrofit project, says the partnership approach has paid real dividends.
Mark said: "As well as guiding Derby Homes through the specification process and demonstrating the purchase, installation and ongoing maintenance benefits of the aroTHERM system, we also worked hard to provide the organisation with practical training support that would help them in the future.
"As an example, we hosted a team of Derby Homes installers at our training centre in Belper and took them through a programme that covered the technology behind heat pumps together with hands-on training sessions so that the team was equipped with the knowledge and skills required to install and maintain the heat pump technology to industry standards."
Mark continues: "Increasingly low carbon technologies are replacing older heating solutions and are doing so by delivering fantastic performance, cost savings and ease of maintenance — all of which are important considerations for social housing providers such as Derby Homes.
"For example, the ability to be able to site the heat pumps on the balconies of each of the flats demonstrates installation flexibility that helped make the original specification extremely attractive versus potential alternatives. And the continued energy cost savings enjoyed by the tenants since 2017 have been great to witness, especially as they are derived from a low carbon and sustainable source."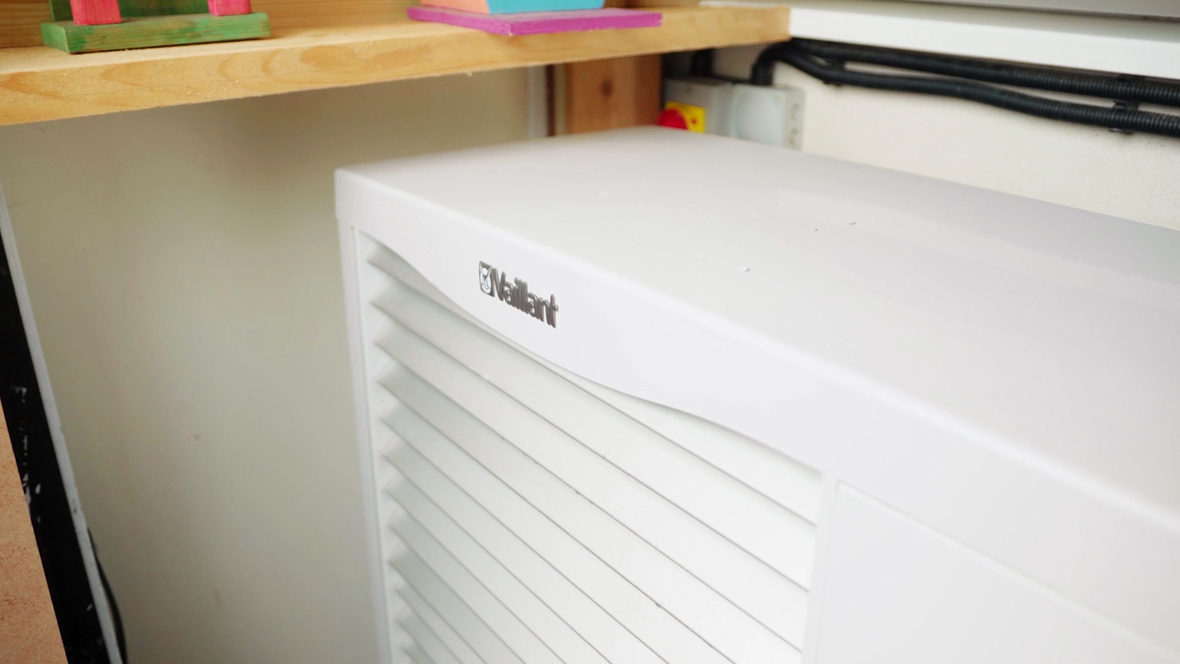 Supplier partnership
Shaun urges other social housing providers to cautiously consider how to approach projects when they may be looking at low carbon technologies for the first time. Shaun said: "They should think carefully about the key supplier partnership when looking at sustainable technologies for retrofit or new-build schemes. You must ensure it is right for the properties in question and be clear about the customer benefits that will follow. Working closely with Vaillant from the start of the Rivermead House project made sure this was the case for Derby Homes."
The final word goes to Elaine O'Byrne: "I am absolutely delighted with our Vaillant heat pump. It is easy to use and saves me money on my energy bills. It is also good for the environment which is very important."
Six years down the line, both Derby Homes and their residents continue to enjoy a positive low carbon technology experience. Uncomplicated installation and ongoing maintenance benefits for the company are coupled with tenant energy cost savings and a high level of resident satisfaction with the low carbon heating
and hot water solution.
For more information on the support available from Vaillant for social housing projects, visit vaillant.co.uk/specifiers